Bookward Bound Bindery was started by artist, printmaker and book obsessed, Elize de Beer. The studio is currently relocating from Johannesburg, South Africa to the wonderful seaside town of Myrtleville, near Cork City.
Elize gained her Honours in Fine Arts from the Michalis School of Fine Arts, Cape Town, thereafter continuing her studies with her Honours in Curatorial Studies. It was through these programs that she solidified her love for bookbinding and book arts. From her formal studies Elize furthered her bookbinding knowledge through various internships in South Africa with book restoration specialists.
With a strong focus on collaboration, the studio takes on commissions of one-off bespoke projects. As well as short runs of up to 200 books. Making use of traditional and contemporary techniques, and a variety of materials and processes to find the right fit for each project.
Got any questions? Head to the FAQ & Terms page or send a mail!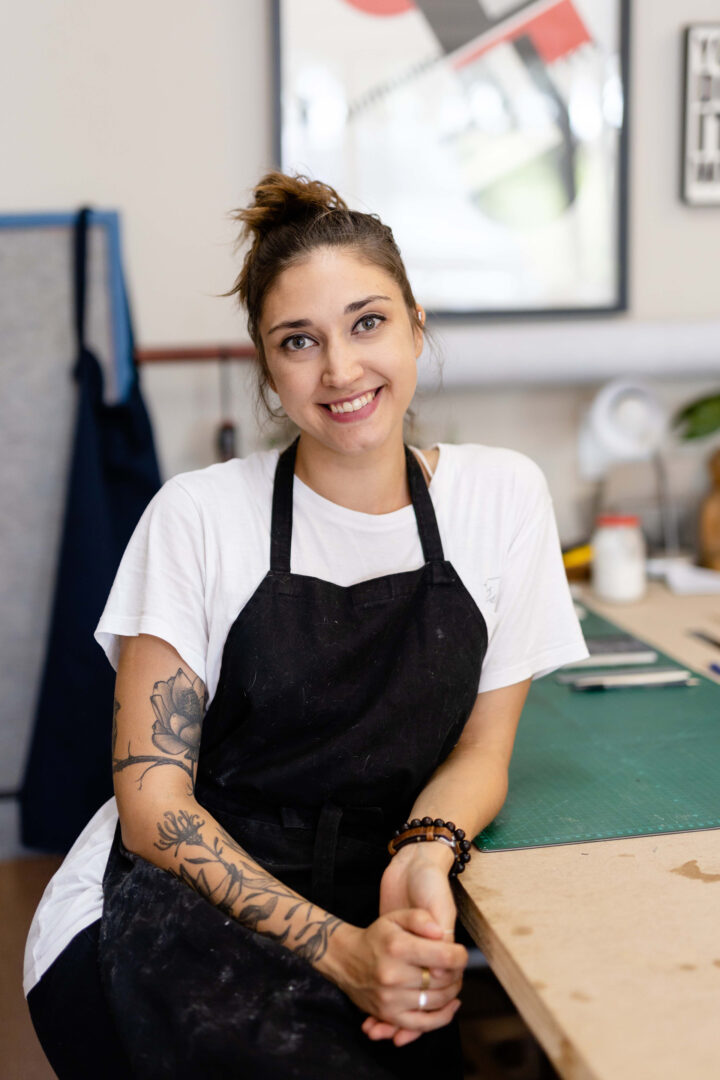 Elize has always been an advocate of skills and knowledge exchanging. The studio offers a range of Bookbinding and Paper Marbling workshops throughout the year. Sign up to the newsletter to find out about the upcoming workshops, as well as product launches and sales.